This toolkit is going to help you create content to attract your ideal customer without having to spend all your time feeling frustrated and overwhelmed!
Grab my Social Media Survival Kit for just $7 now!

Content Creation Toolkit
Includes my 5-step process to set yourself up for success + my 50 minute Masterclass on how to create content with contentment + 4 quick tips, 3 key resources and 3 mistakes to AVOID.

52 Blog Post Ideas
Created with Wellness Professionals in mind, you'll have a full year's worth of blog post topics!

12 Ways to Repurpose Your Content
How to take your content and repurpose it to all of your online and social media channels so you can get the most out of everything you create!

Mindset Matters Bundle
This collection of audios will help you understand why mindset is so important for the solopreneur, plus how to shift your thinking and stay positive even when the going gets tough.

And more...
Video tips, Affirmations for the solopreneur, an SEO tipsheet and helpful audios to support you on your business journey

This toolkit will give you a jump start on creating consistent content for your community . . .
and make it easier to show up online!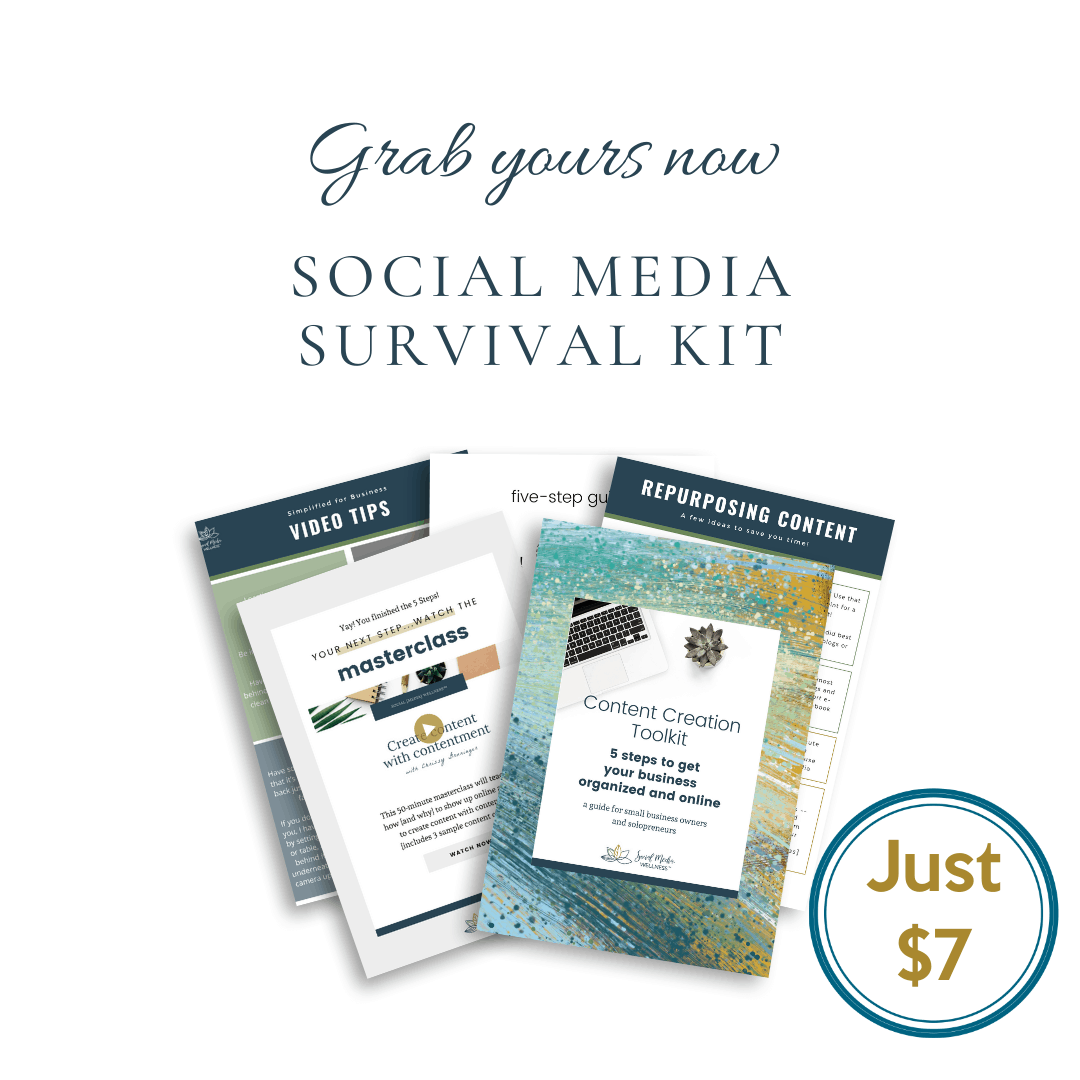 Upon purchasing, you will be emailed a link to access all the content. Be sure to check your spam folder if you don't see it!