Calling all (new-ish) entrepreneurs, aspiring CEOs, and hard-working solopreneurs
Build a powerful online presence that attracts your dream clients with ease
Without spending hundreds of hours trying to "figure it out" – or dropping $2K on an Instagram coach
"I highly recommend The Simplified Business Blueprint to anybody who is considering starting a business with an online presence."
Chrissy takes you step-by-step through the process, from deciding on your niche, to branding, building a website, and the world of online marketing. 
She has a beautiful strategy for easily planning and executing all of those tasks, leaving room for all the other things in your business.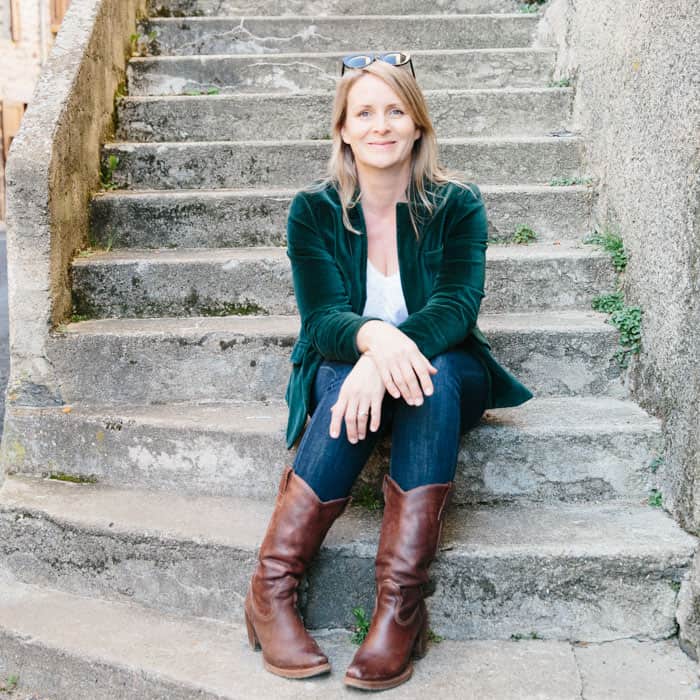 Here's what goes through most people's heads when they're starting a new online business… >>>
"How often do I need to post on Instagram?"
"What is this lead magnet thing that everyone keeps talking about?"
Let's pause for a moment and take a deep breath.
It's true: the world of online business can be extremely overwhelming to a new solopreneur. 
Many people get stuck in a never-ending cycle of "shiny object syndrome", spending thousands of dollars (and countless hours) on strategies that simply don't work – or are way too advanced for where they're at.
You feel lost when it comes to finding clients
You struggle with creating quality content for your community
You're tired of feeling like your marketing efforts are going nowhere
You're unsure how to use social media effectively
You feel overwhelmed by ALL. THE. THINGS.
I want something better for you.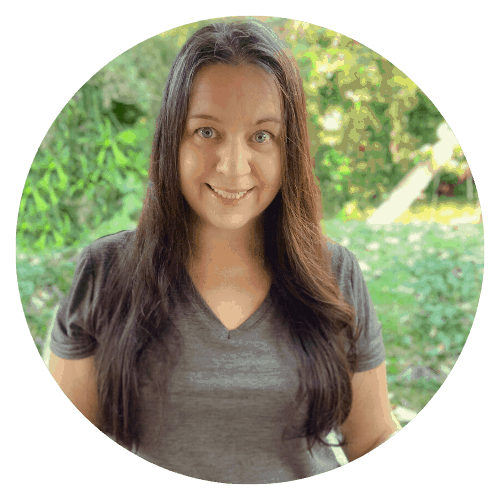 Hi, I'm Chrissy Gruninger. Online Business Manager and Marketing Strategist.
I've been hanging out in the online business world for 12 years – a.k.a. since the very beginning of social media.
I've seen multiple trends and platforms come and go (hello, MySpace!) and I've helped countless business owners build their businesses with more confidence and ease.
I've also seen a lot of new business owners fail. Not because they weren't good enough – but simply because they lacked a solid roadmap for making their business work in the online world.
I'm determined to change that. One solopreneur at a time!
I'm tired of seeing the businesses of passionate, hardworking people fail because they don't know how to show up online.
Trying to set up a website
Wondering how to make social media work for you
Staring at a screen with no clue how to create content your community will love.
Or maybe you've completely avoided showing up online at all.
The Simplified
Business Blueprint
The step-by-step system for building an authentic online presence that helps you stand out in a crowded marketplace + attracts your ideal clients with ease.
↓
(Yes, even if you're just starting out, have ZERO Instagram followers, and no website to speak of.)
Module 1
Set yourself up for success
We'll kick off The Simplified Business Blueprint with an overview of the program and begin to assess what you'll need [or perhaps what you already have] to market yourself online. We also explore what you already know about your business – what's worked and what hasn't as well as your short and long term goals.
Module 2
Zero in on your niche to
get clear and get clients 
You'll explore who you are and who you most want to work with as well as what services you want to offer, based on your life's path and the goals you have for your business. This is a big module and acts as the foundation for everything else you'll be learning in Simplified.
Module 3
Build a high converting website
You'll work on the set up and design of your website or, if you already have a website, I encourage you to still watch these videos to ensure you aren't missing anything. I've also included a tutorial on how to easily build your website :-)
Module 4
Create a marketing plan that works for YOU
In this week, you'll develop a marketing strategy for all your communications in the online world. You'll explore the different options available like blogging, email marketing, podcasting and guest posting and decide how and where you want to show up.
Module 5
Master social media marketing
You'll jump down the massive rabbit hole into social media marketing, learn about the most popular channels, and where you should – or should not – be spending your time. I'll teach you how to create content with contentment as well as logistics, resources and the option of outsourcing.
Module 6
Scale your business with Facebook ads
You'll learn how to set up and manage ads on Facebook and Instagram. It's not as scary (or as expensive) as it may seem.
ONLINE TRAINING SITE
An easy to use private membership site for students of the Simplfied Business blueprint
INSTRUCTIONAL VIDEOS
Presentation-style training videos for each of the 6 modules to support you on your entrepreneurial journey.
WORKBOOKS
Workbooks, templates and checklists to accompany the videos and walk you, step by step, through my Simplified Business Blueprint process
BONUSES!
The social media swipe file, Get Seen and Get Paid mini money training and my rolodex of companies worth using. Plus, a surprise bonus for anyone who completes the initial survey.
INSTANT, LIFETIME ACCESS
Access to the entire training upon signing up plus lifetime access, including updates and new bonuses [for the life of the training]
SELF-GUIDED TRAINING
Convenience of learning at home, on your own time, in your cozy clothes with a beverage of your choice. Sounds lovely, right?
Did someone say "bonuses"?
You've got 'em.
BONUS #1: The Social Media Swipe File (VALUE $97)
101 plug-and-play captions you can use to stay consistent with your marketing efforts – even when life goes massively awry.
BONUS #2: The "Get Seen and Get Paid" Mini Money Training (VALUE $97)
Don't know how to price your services? Not sure if anyone would ever pay for the service you're thinking of offering?
This guide will help you showcase your skills, determine your value and get PAID.
BONUS 3: The Solopreneur Resource Rolodex (VALUE $97)
My own little Black Book of websites, service-providers, and other useful resources that will make starting a successful online business that much easier. (I wish I had this list 11 years ago!)
Can it really be *that* good?
Some say it's even better…
"I took B-School (everyone's favorite business-building course) a couple of years ago. Then I took this. 
I STILL learned a ton from The Simplified Business Blueprint. 
The difference is, B-School was a $2,000 course…
While this program was a lot less.
 Chrissy is incredibly generous with her offerings. If you have a chance to work with her, jump on it!"
The total value of everything inside 
The Simplified Business Blueprint?
$997+
Today's Price: $297
The Trusted Solopreneur Guarantee
After 11 years in business, I've seen it all when it comes to refund policies hidden in the fine print, or having to do the entire program and turn in your "homework" to get the refund .
I want something better for you.
If at any point over the next 14 days you realize that you haven't gotten your money's worth from The Simplified Business Blueprint, simply email me at support@socialmediawellness.com and I'll give you your money back. No questions asked.
I want you to succeed – and I've got your back every step of the way.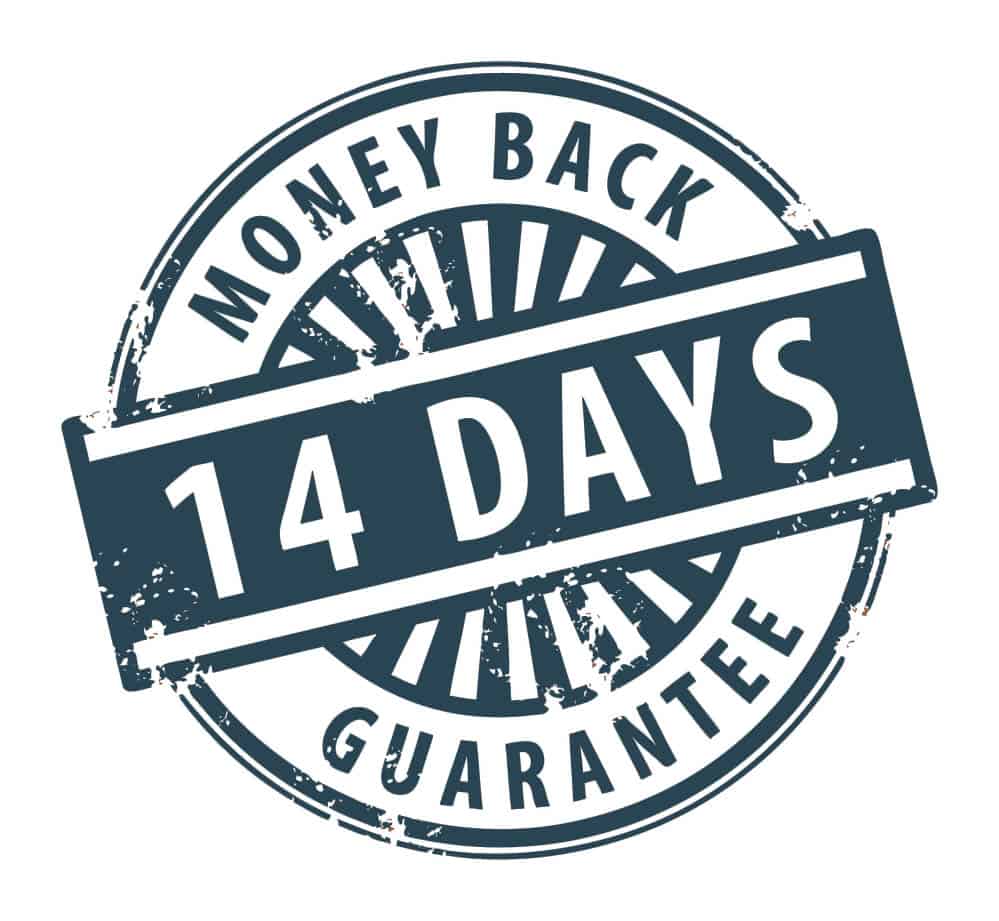 WHY IS THE SIMPLIFIED BUSINESS BLUEPRINT SO INEXPENSIVE?
Great question. Because I decided in late 2019 that I wanted to make more of an impact out in the world – and to do that by offering a high value but affordable training for solopreneurs who aren't able to spend thousands of dollars to learn how to market themselves.
WHAT IF I HAVE TECH ISSUES?
I've made the training site super easy to use! But if you ever run into any problems, you can always reach out and I'm happy to help.
What if I decide this program isn't right for me?
Not to worry! I offer a 14 day money back guarantee. Just reach out and let me know.
IS THIS A LIVE GROUP PROGRAM?
At this time, The Simplified Business Blueprint is a self-guided program that you can do at your convenience, from the comfort of your home.
Why are you the right person to teach this training?
I've been working in the online world since 2010 and have 20+ years working in business management and administration. Now I'm sharing all my experience and eduation with you.
Before purchasing The Simplified Business Blueprint, I was teaching 14+ yoga classes a week and trying to grow my business at the same time. I was overwhelmed, overworked, and underpaid.
I wanted to learn how to set up a website, market my business on social media, and attract more students to my weekly classes.
The Simplified Business Blueprint exceeded my expectations. I was able to zero in on my ideal client avatar, find my voice, and create an online presence I can be truly proud of.
The lessons were concise, helpful, and informative, and I never had to wonder what I was supposed to do next.
The Simplified Business Blueprint
is for you if…
You're ready to show up online and make a bigger impact in the world
You want to build your community, out in the real world AND continue to connect with them online
You're tired of feeling frustrated and overwhelmed about how to market yourself and have an online presence 
You want support figuring out how to use social media most effectively while also being authentic and intentional.
Get instant access to
The Simplified Business Blueprint
Step by Step Online Marketing Training
Zero in on your niche to get clear and get clients
Create & execute a marketing plan that works for YOU⁣
Become the master of client attraction on social media⁣
Scale your business with Facebook ads
The Social Media Swipe File
The Get Seen and Get Paid, Mini Money Training
The Solopreneur Resource Rolodex
With 3-months Voxer Access
$997