Michelle-Morales.com
Online strategy, website and online programs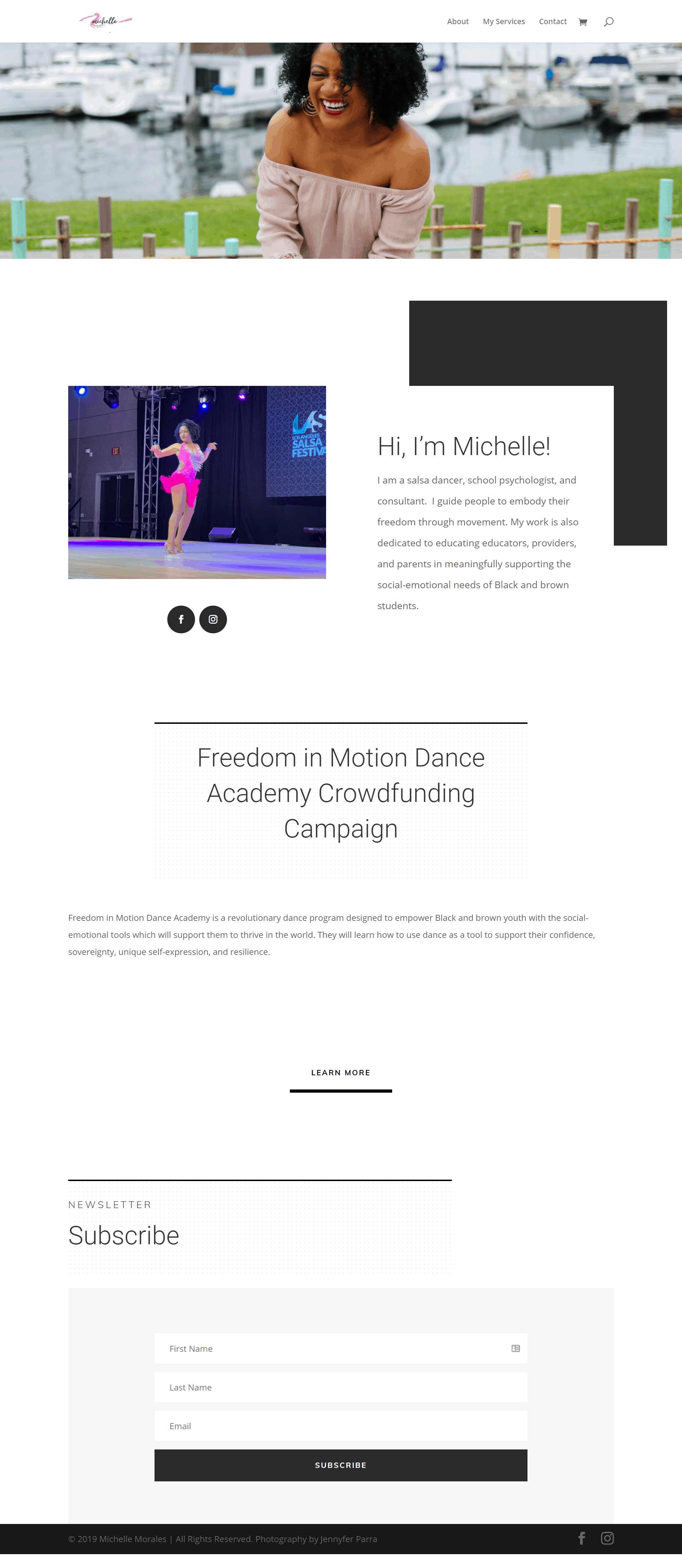 Michelle was a client from 2019-2021.
I built her website in 2019 and then continued to support her with online business strategy, marketing and preparation for launching her online and offline programs.
KIND WORDS FROM MICHELLE
I started working with Chrissy in the beginning stages of my business. I was feeling overwhelmed with the administrative tasks of my offerings. I am a school psychologist, professional salsa dancer, and activist. My time was limited and I really needed Chrissy's support to show up in the world and create the change I longed for in my community. Chrissy supported me in organizing and strategizing for my offerings, including the marketing and content, blogs, and website.
Chrissy's support brought me a lot of relief. It allowed me to meet my deadlines and launch my offerings with ease and care. My favorite part about working with Chrissy was her moral support and flexibility through my entrepreneurial journey. So much fear, doubt, and overwhelm would come up during my launches and social media appearances.
Chrissy was always willing to do whatever it took for me to show up prepared and supported. Chrissy was more than a contractor. She is a friend and it was a pleasure to have worked with her. I highly recommend her. <3